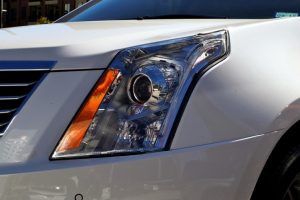 When you sell your car, many factors can affect its resale value. If you stay informed, you should be able to achieve the maximum trade-in amount before buying a new one.
Mechanical Condition
It's a no brainer that if your car runs great and you've kept a record of regular maintenance or repairs, this could increase the value of your used car.
Mileage
Fewer miles typically mean higher resale values. Even if your car has been well-maintained and is in great condition, don't be surprised if fewer buyers are interested due to high mileage.
Aftermarket Accessories
Even if your add-ons were costly, things like custom rims and upgraded stereos could scare away buyers. They may become concerned with high upkeep costs, warranty coverage, or simply not be interested in a vehicle with these modifications – especially ones that have altered powertrain or safety equipment.
Interior Condition
If your car has an unpleasant odor or it appears you've been living in it, you're going to have a hard time getting the value you want for your car. Consult a professional to detail the interior, and consider investing in a set of new floor mats.
Exterior Condition
A potential buyer or an inspector at a car dealership will significantly decrease your car's resale value if you have dents, chipped paint, and other exterior problems that negatively affect your vehicle's appearance. To ensure a higher resale value on your car down the line, address dings or dents at our auto body shop in Weatherford, TX as they occur.