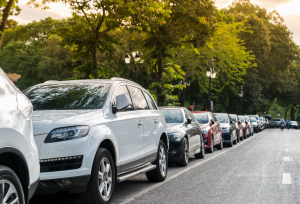 Owning a vehicle is a big deal. Therefore, it is understandable that you want to take care of it as best as you can. Unfortunately, you can't be near your car all of the time–and you are only responsible for your actions. An uncomfortable truth of the matter is that dents and dings can happen to your car through no fault of your own.
Door dings are one of the most common mishaps that can happen to vehicles. While visiting your auto body shop in Fort Worth, TX, can rectify a problem, it's not always something that may be feasible for you. Imagine needing to go to the shop every time you find a ding! In these situations, you will want to assess your situation before deciding on a course of action.
First, check the condition of the dent or ding. If all you're dealing with is a dent, then you may not need to request an appointment at the auto body shop at all. Many shops offer mobile paintless dent removal. This technique uses specialized tools that "massage" a dent away, meaning that there is no need to use paint or fillers. Additionally, this type of dent removal can be done in minutes, meaning you won't have to wait long before you're back on the road.
If the dent is accompanied by a few scratches, then you may need to consider your options carefully. In many cases, scratches that you want to be removed can be sanded away with minimal need for paint. More serious dents may require more, which will increase the cost of service.
All in all, you have to make the final say before considering dent and ding removal. The decision can be based on a variety of factors, such as cost and your personal preferences. The important thing to remember with door dents and dings is that they are mostly cosmetic. If you are comfortable with a little wear, then more power to you. Otherwise, get a quote from a professional auto body technician.