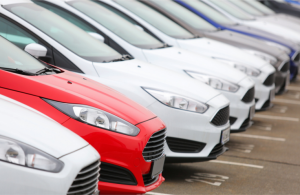 Accidents happen – that is why they call them accidents, and that is why you have insurance. When your truck, van, SUV or other large vehicle has been in an accident, you need an expert for collision repair in Fort Worth, TX. A skilled auto body technician can repair the damage from the collision and restore your vehicle to pre-accident condition.
Most likely, your insurance company will have a preferred shop where they want you to take your larger vehicle. However, you have the right to choose who will do the collision repair in Fort Worth, TX. When deciding where you want to have your larger vehicle repaired, it is always wise to get recommendations from friends. You can see the work that was done on their cars. You should also read online reviews, the good and the bad. Make sure that the auto body shop you choose has not only many satisfied customers but also has experience with vehicles such as yours. Also, don't forget to visit their website to look at the before and after pictures. You will feel more confident about your choice when you can actually see the work they have completed.
When you are satisfied that the auto body shop of your choice has the knowledge and experience needed to deal with collision repair in Fort Worth, TX, for your larger vehicle, you will feel more comfortable knowing that your truck, van, or SUV is in good hands. Before you know it, you'll be back behind the wheel, driving a vehicle that looks as good as new.