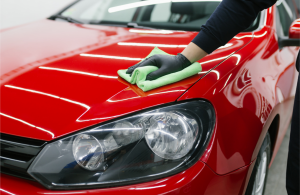 Leaving your vehicle with someone you don't know can be a very nerve-racking experience. If you're like most people, then you love your car and want it to be treated with respect. When you're interviewing an auto body shop for collision repair in Fort Worth, TX, be sure to ask the repair specialists the following questions:
How Long Will It Take?
This is typically the number one question shops get asked. Every situation is subjective, so they may only be able to provide an estimate, but at least you'll have a rough idea of how long you need to rent or borrow a vehicle. However, don't be hesitant to voice concerns if your projected timeline seems long.
Will the Paint Match the Rest of My Car?
In most cases, cars have a paint code for the shop to identify. Make sure the shop is willing to purchase that specific paint, not an after-market tone. If you have pin striping or other paint finishes, it might be in your best interest to identify your source or accept that the shop may need to remove it entirely.
Is My Car Covered by the Shop's Insurance?
While nothing should happen to your car while it's in the shop, that doesn't mean fire, theft, or other damage is out of the question. A reputable shop should carry their own insurance regarding these matters, including test driving your vehicle after reassembling and installing new parts.
What Certifications Does the Shop Have?
Last but not least, inquire as to what certifications the shop has. Collision repair is a very specialized field, so certifications from I-CAR and ASE are signs of a good auto body shop.