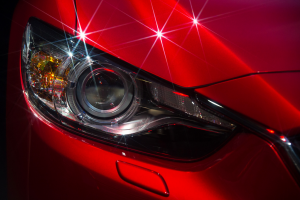 A fender bender or rear-end collision can be a big issue for you, depending on the extent of the damage. An important thing to remember, however, is that the bumper is a key safety device that is meant to protect you during a collision. That's why services to a bumper involve more than dent removal. In Grapevine, TX, auto body technicians are offering good advice on the differences between bumper repair and replacement. Here are a few things you will want to know before deciding on a service.
One of the biggest factors in determining whether your bumper needs a repair or replacement is the extent of the damage. In many cases, dents can be pulled out through paintless dent removal. However, if the bumper is cracked, then your bumper has encountered structural damage, which requires a replacement. A cracked bumper loses its strength and structural integrity, making the vehicle more susceptible to damage.
Another factor is the age of the vehicle. Newer vehicles are made of parts that are easier to obtain from manufacturers by virtue of them being new. However, as time goes on, parts will become scarce. If your vehicle is decades old, your auto body technician may suggest a repair simply because the parts are too difficult (and costly) to find.
When considering dent removal in Grapevine, TX, it is also important to factor whether a repair or replacement will be the appropriate course of action. If you are unsure about the services you require, request a consultation at an auto body repair shop.