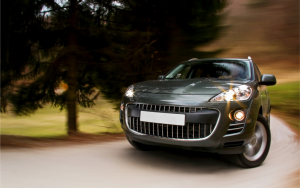 You love the flawless finish on your new car. But, nothing lasts forever, including that perfect finish. When hail, street debris, falling pinecones, and other things put dents in your car, you need dent removal in Grapevine, TX. When you want your car to look new again, choose a trusted auto body shop to restore your vehicle.
An established auto body shop will have experienced auto body repair technicians and the latest tools and equipment. With these at their disposal, they can easily remove those dents from the top of your vehicle. Small dents can often be resolved with paintless dent removal. This technique makes it quick and easy to restore the appearance of your car, sometimes even the same day. Naturally, larger or deeper dents will require a bit more work. That should not be a concern when you choose the right dent removal company in Grapevine, TX. The auto body technicians can remove the dent and then repaint where the dent was to match the surrounding area.
For the best results when it comes to dent removal in Grapevine, TX, do your homework. Ask friends for referrals, check reviews, and actually call the shop. When a technician is an expert at his or her job, you can tell by how they explain the repair process to you. In no time at all, you will be driving your vehicle with the flawless finish once again.