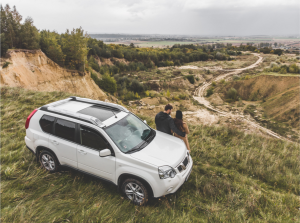 If you're like most people, you take great pride in your car. A vehicle with modern conveniences and an outstanding appearance is highly valued and appreciated in American society. On the other hand, a damaged car can be pretty embarrassing. A dinged up hood or dented bumper will have you staring at the dealer lots, wishing you had any other car but your own.
Fortunately, you don't have to go that far. Instead, visit an auto body shop in Fort Worth, TX, where technicians can help you make your car look better than ever. If the damage to your car is superficial, then opting for auto body repairs over vehicle replacement is a much better investment. When your car looks great, you'll naturally treat it better, which then leads to a longer lifecycle for the vehicle itself. And a better resale value, too!
Many cars built after the turn of the century are made to last longer. As of 2019, car ownership longevity rose to 11.8 years on average. Since cars are easier to maintain and are built with safety and integrity in mind, more consumers are keeping the cars they have — especially when they are already paid off.
If your family car means a lot to you, then treat it like family. If you encounter any dents and dings throughout its time with you, then you can bring it by our auto body shop in Fort Worth, TX. We'll take care of it for you.